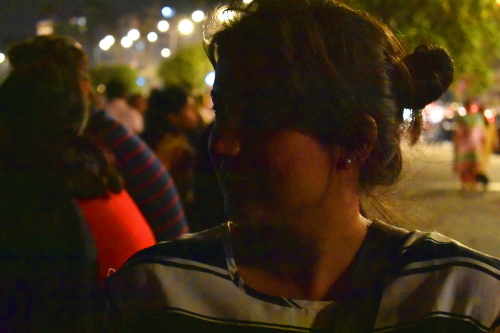 Heyyy !!! Welcome.
This blog is running by two crazy people-Priya and Prashant Joshi-Pune-based food blogger. I and my hubby are a big foodies. I have software background but somehow I didn't enjoy to work in IT so I quit.With the help of Mr. husband I found my true passion-"Cooking". And this blog was born.(this is one of the best decision, I have ever made)😀
There is a short story about the website name as well.I am actually a big fan of chef Madhur jaffery and i didn't miss any episode of the famous tv series  "Curry Nation by madhur jaffery". This tv series inspired me a lot towards cooking and I gave my website name- priya's curry nation. I want to dedicate my efforts to all(family) who inspired me and give their support to me 🙂
I'm very passionate about cooking.I started Cooking after my marriage (very Late).I actually don't know when it has become my passion.I found this blog as a perfect medium to interact with people out there who have the same passion as I do- 'the passion for Food'…..
Mr.husband ( Prashant Joshi ) is a backbone of this blog. He handles all the techie parts of the blog in order to run website more effectively, to improve the user experience.
We are Vegetarian so The aim of this blog is to share vegetarian recipes.Actually, this is not just a blog but a journey:). here, I share everything I cook for us. The recipes I share here are the recipes I tried at restaurants or at any other places. I have a facebook group named Curry Nation which is for the people who love food and want to share it with the world.
I will also share some tips and tricks with you people when I discover any new.These tips are those I got from the internet, Magazines, newspapers, My super mom and other family members.
I also want to announce Some recent features added to the site,
Users can now easily rate recipes and articles shared on the curry nation by giving stars.
We recently launched our Youtube channel to help the beginners like me.
We recently started bloggers collaboration program. With this, fellow bloggers and writers can add their recipes and articles on curry nation.
Don't forget to share your feedback.It will help me to improve myself. Thank you very much, please enjoy!
want to Get in touch? Here are my social profiles
For advertisements, Kindly check advertises page.
Have you tried any Recipes from this blog???? don't forget to share the recipe photo with me.I will share your recipe photo to the Facebook Album so that others will get help. You can use #currynationblog tag on Instagram as well.
Important:-
I am not dietitian/Professional Chef Or Health advisor. Recipes I post here are based on the diet we follow in our family and what our body accepts. We all have different food practice and body conditions so, I request you all to kindly consult professional before trying any tips.
All recipes I have shared have undergone trials and various error sessions in my kitchen(Tried and Tasted

). I also wanted to tell you that "Recipes I Post here only if they are approved by My Hubby and other family members.I called them Food Critic 😉 ". You can modify or adjust Ingredients according to your taste.