Chikoo milkshake recipe – chikoo milkshake is very smooth smoothie recipe of chikku fruit with a touch of vanilla.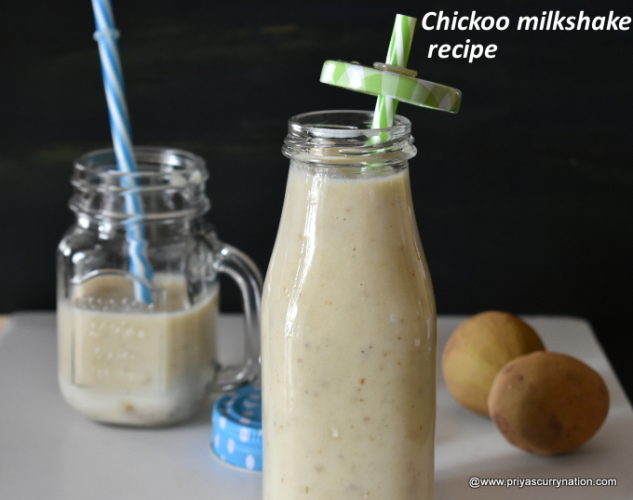 Chikoo milkshake recipe :- chikoo is one of my most favorite fruit after mangoes. Chikoo is very yum😜 in taste and i can have it anytime.This fruit is known by many different names across the world. Some of the names of Chikoo are sapote, naseberry, sapodilla plum, chico sapote etc. The origin of this fruit is in Mexico and Caribbean. Thanks to Spaniards who bought this fruit to Indian sub-continent. And thereafter it become a native fruit that everyone loves in India.
This fruit is the value for money fruit ever after banana. I consider banana and chikoo as a true people's fruit that everyone can afford. You go anywhere in India: on street, in train, in bus stops you will find a vendor with a handcart selling chikoo.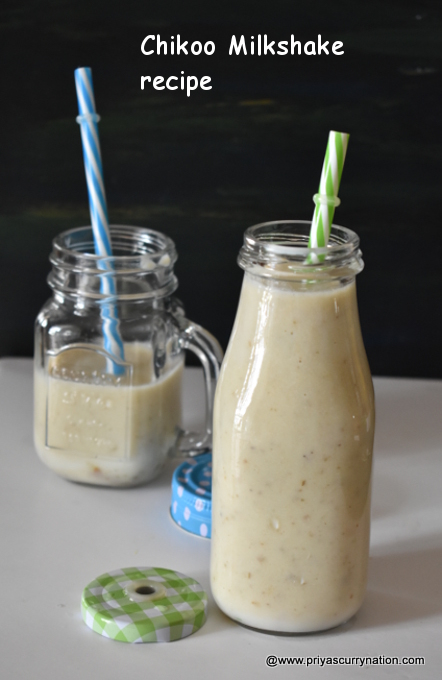 Some Health benefits of Chikku or Chikoo
Chikoo is naturally sweet due to natural sugar fructose and sucrose and hence its energetic too.
This fruit is one of the cheapest fruits available in India. Everyone can afford this delicious healthy fruit.
It has natural dietary fiber and roughage that helps improving tummy health and fight with constipation and other digestion related problems.
Chikku is considered to be good for lactating mother due to essential nutrients and carbohydrate. It helps in pregnancy by overcoming nausea and dizziness.
This fruit has a lot of minerals including calcium, iron and phosphorous. Hence its good for bones and helps in strengthening them.
I love chikoo shake because it is very easy to make.I have shared many milkshakes and smoothies on this website including strawberry-almond and mango but this chikku milkshake is value for money milkshake. The cheapest and yet one of the healthier smoothie.
The natural sweetness of chikku makes it best fruit for milkshake recipes. The ripe ones are especially good as they are softer and sweeter.However, you are always allowed to add extra sugar if requires.
At last , I suggest you to check  my friend's website
non count
Recipe D
etails for making Sapota milkshake below:-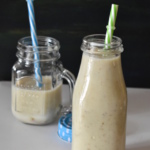 Chikoo milkshake recipe-how to make chikku milkshake
Ingredients
4

medium

chickoo

1 to 1.5

cup

milk

1/4

tbsp / few drops

vanilla essence

optional

crushed ice

optional

sugar to taste

optional
Instructions
wash chikoo well and cut it into dice.

take a mixer jar and transfer diced chikoos in it.

Add Milk.Add vanilla essence. Also, add sugar if required.

Blend the mixture to a smooth paste.
Recipe Notes
You can remove the skin of the chikoo before use.I like to have it with skin so i didn't remove it.
Try to avoid sugar as chickoo is natural sweet and has plenty amount of sugar.
Vanilla essence is totally optional.