A week-towards health-DAY 7-Health tips
Priya Joshi
|
Jan 27, 2016
|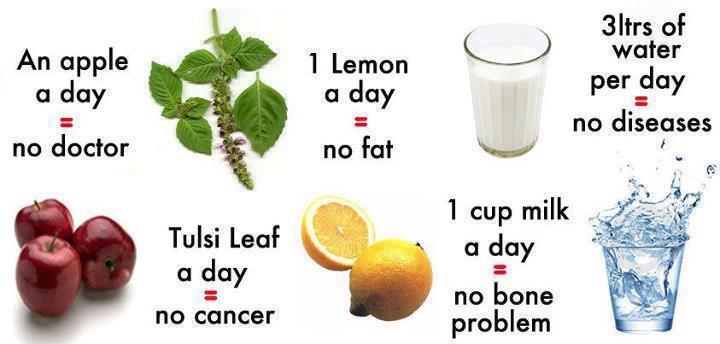 source
On 7th day Last and final day of this theme and i had lot of fun. on the last day ,i am sharing few quick tips again. Enjoy your day..stay healthy.
Eat peaches to improve your s*x life. They are rich in phytonutrients,which enhance circulation in your s*xual organ.
If you suffer from asthma,then drink water infused with cumin seeds.The seeds contain thymoquinone which reduces inflammation.
Sorghum(jowar) has a thick bran layer,which has cancer-fighting antioxidants.These eliminate free radicals in the body.
The leaves and stems of lemongrass are rich in folic acid. The acid has proteins that are instrumental in DNA synthesis and cell division.
Availability Of Products :
Before jumping on any conclusion, I want to say that ,I am not dietitian so Kindly concern your doctor first before any consumption.
If you found this post useful,You can Rate Recipes by giving Star to them. I would really love it if you share it with your Facebook fans or Twitter followers or Google+ circles today. All it takes is a simple click on the "pin it" "share," "tweet," or Google+ buttons
Above/Below the post
.
It will keep me motivated
.
Don't forget to like
foodandmoreblog on facebook
and subscribe
foodandmoreblog
for updates and also share your recipes and ideas on Facebook page and in the comment box given below.
Thank you!