A week-towards health-DAY 5- Health tips
Priya Joshi
|
Jan 25, 2016
|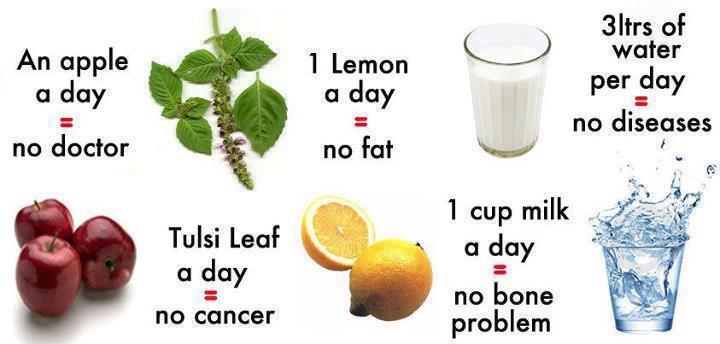 source
On 5th day, I am sharing few quick tips also . I hope you are enjoying this theme running on blog.
White pepper is loaded with capsaicin,which aids in burning the facts accumulated in the body,resulting in weight loss.
Zucchinis can be very beneficial for the health of your eyes.They are rich in beta carotene,zinc and manganese,which act as antioxidants and protect the eyes.
Whenever you feel low on energy,eat a handful of peanuts.They have loads of vitamins,nutrients and antioxidants that will boost your energy.
Curry leaves are carminative and are very useful to cure indigestion.They help the stomach to get rid of toxins and balance the digestive system.
Availability Of Products :
Before jumping on any conclusion, I want to say that ,I am not dietitian so Kindly concern your doctor first before any consumption.
If you found this post useful,You can Rate Recipes by giving Star to them. I would really love it if you share it with your Facebook fans or Twitter followers or Google+ circles today. All it takes is a simple click on the "pin it" "share," "tweet," or Google+ buttons
Above/Below the post
.
It will keep me motivated
.
Don't forget to like
foodandmoreblog on facebook
and subscribe
foodandmoreblog
for updates and also share your recipes and ideas on Facebook page and in the comment box given below.
Thank you!